Here're the most popularly used PPC tools to run successful online ad campaigns in 2021.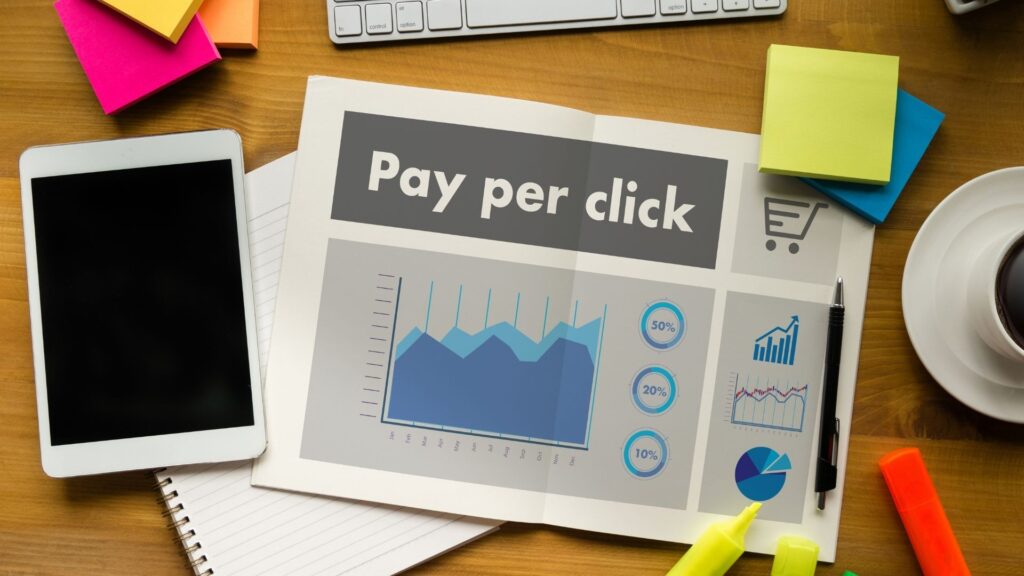 In the line of online marketing, pay per click (PPC) ad campaigns are one of the most sought after ideas to effectively sell products in an organized and optimum manner. However, if not done rightly, the PPC ad campaigns might not result the way you wanted.
However, there are a number of PPC tools available in the web world, using which you can enhance your ad campaign so as to yield maximum possible profits. Following are some of the popularly used PPC tools to increase your sales effectively:
1. PPC Entourage
This is a handy tool if you are actively selling on Amazon. This particular tool helps in creating and running product campaigns of Amazon. This is done by identifying major areas of improvement, related research of keywords, automation options for enhancing bids and a built-in analytics tool.
2. Spyfu
This particular PPC tool consists of a collection of PPC tools and Adwords templates. The PPC tools in it help providing keyword suggestions and monitor the competitors' behavior in expenditure, thus giving an intelligent bidding advice. On the other hand, the Adwords templates can be directly used in Adwords account.
3. Bing Ads Editor
The Bing Ads Editor imports your data directly into it by using Google. Here, you can create and edit ad campaigns as well as manage the keywords and budgets. The best part of this PPC tool is the fact that it can be used offline as well. In this way, one can make changes and introduce additions offline, before uploading the final draft.
4. WordStream AdWords Performance
This is one of the best PPC tools to grade the performance of your Google AdWords. It does this by analyzing your account and gives a detailed report of click-through rates, impression shares, wasted spend on ads, etc. It also has a mobile readiness score for monitoring the PPC in mobile mode. 
5. Google Keyword Planner
One of the most widely used PPC tools, the Google Keyword Planner helps you in providing different keyword ideas for your campaign. If you plan well enough, you can get the desired keywords in optimum prices. Also, before starting your campaign, you can also create groups of ads and under them, you can set bids for separate keywords.
6. PPC Protect
It is one of the useful tools to detect any kind of fraudulent practices in ad campaigns. It protects the ad campaigns which you have created with the help of a very effective IP blocking system. In addition to this purpose, it also serves as a very effective tool in monitoring the traffic of your ads.
7. Tenscores
For providing recommendation on improving the quality score of your Google AdWords, the Tenscores is a perfect PPC tool. For providing an optimal quality scoter, it gives you an analysis of any wastage of money and detecting areas of improvement.
8. Yandex Direct
This is a tool which helps in perfect placement of the ad campaigns on a desktop or mobile phone screen. Apart from the placement control of your ads, it also helps in finding the right audience and alter the settings for optimization of results. 
9. Adalysis
This is another PPC tool for optimizing your ad campaign, by automating the process of ad testing and providing quality scores and recommendations. At one time, you can test thousands of ads, by checking any broken link, conflicts of keywords, number of negative keywords, etc.
10. Semrush
This is one tool which helps in enhancement of both SEO and PPC ads. The main purpose of this PPC tool is to find the right keywords for your purpose and create a strategy based on the comparison of ads posted by competitors. This is done by benchmarking the costs and keywords of the competitors.
11. Ad badger
This is another PPC tool for optimized Amazon ad campaigns. Apart from providing the right software solution, Ad badger also provides training for both the employer and employees. It uses a smart bid algorithm for optimizing of bids and keyword management, including negative keywords.
12. Google Ads Editor
Using Google Ads Editor, one can operate on different ad campaigns across varying accounts in Google AdWords. This PPC tool can be operated both online and offline, using which one can manage ad campaigns, search and replace texts and make bulk changes to keyword bids, wherever necessary.
13. Optmyzr
One of the most awarded PPC tools of recent times, Optmyzr mainly automates the ad optimization using machine learning techniques. At one time, a user can handle the accounts of both Bing ads and Google AdWords using Optmyzr. The process of optimization is done by adding or removing keywords, changing bids and using shopping campaign splitter. 
14. AdEspresso
AdEspresso is one of the finest PPC tools for social media campaigning. As a one-stop solution, one can optimize Facebook, Instagram and Google Ad campaigns with AdEspresso. It also comes integrated with Canva, a designing tool, through which one can create visual content for the ads on the same platform.
15. Google Trends
Trusted by a majority of big marketers as an authorized source, Google Trends is very helpful in finding the performance and popularity of a particular keyword. The ranking of the desired keyword can be seen in the search index volume graph, which shows relative level of interest in it.
16. Optimizely
Used as a conversion tool, Optimizely helps in testing the variation of your webpage which is visited the most by viewers and consumers. With this, one can optimize the website and have an analysis of the behavior of audiences and campaign management as well.
17. iSpionage
For benchmarking your performance against your competitors, iSpionage is one ideal PPC tool. It provides the SEO data of your competitors, and by comparing your data with that, you can increase the lead generation rate as well as conversion rate. 
18. Opteo
Using Opteo, one can be aware of the possible improvements of his/her ads through an analysis, which is done on the basis of data-driven insights. These insights are prepared on the conversion data and pre-set targets. It also features a track tool for studying the performance of your ad.
19. Keyword Spy
As the name suggests, Keyword Spy can be used for finding out what all SEO and PPC keywords are used by your competitors. Based on the data collected, one can increase the profitability of his/her ad content and have a detailed analysis of the budgets and affiliates of the competitors. 
So these were some of the most popularly used PPC tools for online ad campaigns in 2021. Tell us in comments, which tools do you use or would prefer to use for your online ad campaigns?