Know the top latest trends of Search Engine Marketing (SEM) in the year 2021.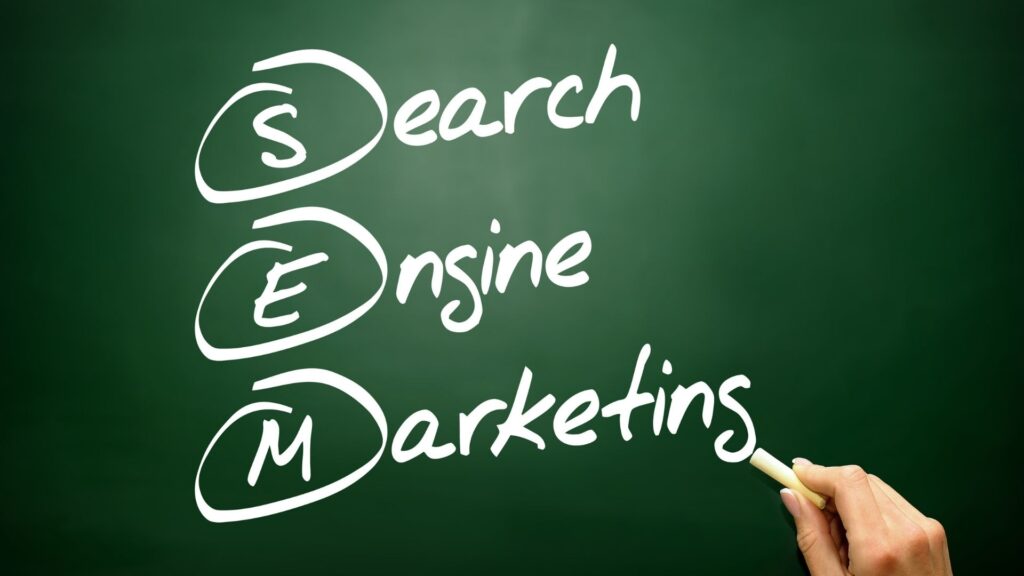 To cash on the increasing interest and consumption of internet among people all over the world, the methods of marketing too have taken some diversions in the positive direction. Nowadays, a major focus is laid on search engine marketing, which is expected to grow even more radically in the coming years. 
Based on factors like artificial intelligence, segmentation and grouping of consumers, visual campaigns on digital media, the search engine marketing is stepping up in the game. Being the pioneer in search engines, Google too has made some key changes in recent years to ease up the process of marketing on its platform.
Following are some of the key search engine marketing trends, which will change the way marketing of products and brands will be done online in coming years:
1. Privacy Sandbox
The main purpose of Privacy Sandbox is to allow ad targeting inside Google Chrome itself. This will help Google to replace the cookies with various APIs, which will be used by advertisers for receiving organized data. This will hugely depend on the browsing habits of the user on Google Chrome.
Privacy Sandbox is touted to be the next big thing in search engine marketing, considering the fact that Google has already decided not to use third-party cookies from 2022. However, the adaptation of Privacy Sandbox will not be an overnight procedure, as the existing advertising sector will need some time to get used to the rules and norms of this new system.
2. Grouping of cohorts
A cohort is a group of large number of people, who share common interests on a similar topic. This collective segmentation of people is decided on the lines of federated learning cohort, that allows Google to project advertisements precisely. Done by verifying such segmentations based on different interests, this method actually works better than randomly grouping the search engine users. 
3. Lead form extensions to other platforms
There are certain formats of Google ads which are designed to attract leads directly from the browser, through call-to-action buttons. These are called lead form extensions. Through these call-to-action buttons, one can activate a form which gets already filled up by the pre-loaded information from your Google account, such as name, address, e-mail ID, etc.
These lead form extensions work effectively in helping advertisers attracting more customers online through various campaigns on other platforms, such as Youtube or Facebook.
4. Consent mode
Consent mode is one of the latest tools used in Google ads, which allows the advertisers to have access to 'ad storage'. This tool actually helps the advertisers to control the behavior of cookies for advertising and conversion of leads. 
Every authorized website asks your permission to use advertising cookies through a pop-up notification. If you accept that permission, the conversion reports will function as it is. However, if you decline that permission, Google tags will not use the advertising cookies and adjust the conversions accordingly.
5. Google TV section
Citing the increasing consumption of visual content across all kinds of platforms, especially social media ones, Google has come up with 'Google TV' for its marketplace. This section allows the advertisers to run ad campaigns in video formats.
The advertisers can collaborate with potential partners which are in agreement with Google, which will help them to have an enhanced reach in between the public for their products or campaigns. This tool can also help in gaining data and information about the publisher based on the performance analysis and its audience.
6. Free Google shopping
Most of the small scale businesses and merchants are new to the online world and are not able to afford the high costs of digital marketing. To make things easier, Google has made the Google shopping tool free of cost. Regardless of the fact that whether they advertise with Google ads or not, these merchants can connect with the customers using free listings.
This is actually a win-win situation for both buyers as well as sellers. For buyers, they have an access to wider options of the products or their replacements from different buyers just at the click of a button, instead of searching them individually on Google. On the other hand, for the store owners and merchants, this move provides an opportunity to reach a wider customer base, which prefers to purchase online.
Keep reading TheSEOGlobe to know more about search engine marketing and key aspects of search engine optimization.