In this SEO guide, learn how to do keyword research to rank better in SERPs.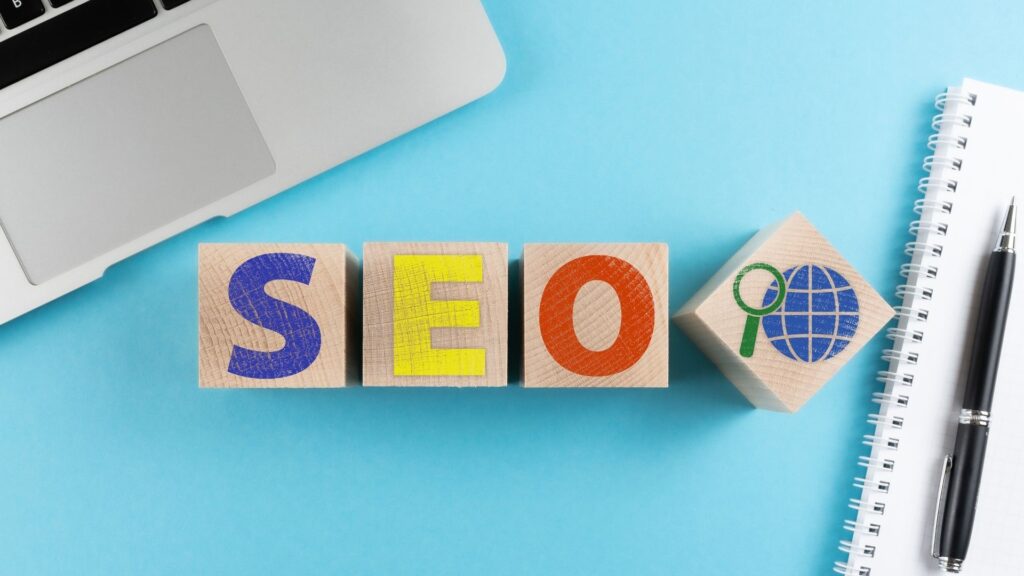 In the previous chapter, you learnt how to position your website on the search engines and you also unlocked the concepts of crawling, indexing and ranking. 
Now, in this chapter, we will guide you about keyword research. You will know how to determine the strategic keywords for your website's content. Also, you will learn how to create content that not only satisfies the intent of the searchers, but also meets the requirement of search engines.     
The task of keyword research is mainly about knowing your target market and understanding how the customers are searching for your website's content, products and services. 
By doing keyword research, you can get answers to the most pivotal questions related to your website like:
What your audience is searching for?

What is the audience size searching for your content, products and services? 

In what all formats your consumers want to consume the information?
This chapter will guide you in making strategies and it will also reveal the tools and tactics to do an effective keyword research so that you are able to create the right content for your website. Keyword research opens a new door of a strategic SEO for the SEO professionals as it enables them to find how their target audience is looking for the website content. 
Ask Questions before you begin with Keyword Research
If you are planning to help a business grow through SEO, it is very necessary for you to understand what are their business goals, who are their customers and most importantly, who are they as a business. 
This is a very common mistake made by SEO practitioners. SEOs often get confused between what they have to rank for and what their audience actually wants. In reality, both of these things are very different. Planning in keyword research is highly essential, therefore, focus on your audience's need first and then use keyword data for better insights. This will allow you to come up with really impressive campaigns rather than just playing with random keywords.    
Now let's have a look at an example. Delight Bakery is looking for SEO assistance to know 'how' and 'how often' do they appear in organic search results. To help them, you will have to understand their customers. 
In order to help them, you need to first understand a little more about their customers. And for this, you may ask questions like:
What kind of brownies, cakes, pastries, desserts and chocolates its customers are looking for?

Who all are searching for these products? 

What are the days, times, seasons, when people search for these products?

Are searches for some products season based?

How do people search for cakes? 

What all search words do they use?

What all questions your searchers are asking?

Is it the mobile devices that get you more searches or desktop devices? 

Are there any unique products people are asking for like sugar-free cakes, pastries etc.?

Where are your customers located? Is it a local search, national search or international search?
Once you have found answers to such questions, the most important thing you need to do is to decide how are you going to produce the best pieces of content for cakes, pastries and related bakery products. This will help you to build a community for your business and also bring possible leads where you can sell your products. Answering such questions is a crucial step in keyword planning and will give you ideas to create effective content. 
What terms do people use to search?
The first and the most crucial step in the process of keyword research is finding how your audience is searching products, services and information that you offer. In this section, we will go deeper in understanding the concepts of keyword research. 
Discovering keywords
To rank on the search results, you may have a few keywords in your list. These keywords will be related to the products or services that you offer or could be associated with other topics that your website targets. As these keywords are very crucial for your website, therefore starting with them is always a good idea. You can use a keyword research tool to find the average monthly search volume of these keywords and also check for similar keywords.   
We will be covering search volume in the latter part of this chapter, but for now, let us focus on the discover part, which will help you in knowing which variations of your seed keywords are very popular among the searchers. 
The best part about using a keyword research tool to dig information about your seed keywords is that it allows you to discover other keywords, questions, and also the topics related to your business, which you might have not included in your list. 
For e.g., let us consider a car decor shop whose core business is car decoration and car modifications. So for a business like this, entering keywords like "car decor" and "car modification" in a keyword research tool may help you to discover highly relevant and highly searched related terms like: 
Car decoration accessories
Car accessories
Car customisation services
Now when you come across these suggested keywords, you may find that their search volumes may vary. The SEOs would love to target the terms which are getting the maximum attention of the audience, however, it could also be beneficial to target the terms which have lower search volume as the competition of these lower search volume terms could be very low.  
It is not a rule of thumb that only high search volume terms or low search volume terms are the best, It could be either way. Or, an efficient mix of both the types, higher search volume terms and lower search volume terms, may work for you. You must gain deeper knowledge about search volume so that you can hierarchize the keywords and choose the ones which give you the maximum strategic advantage.   
Diversifying keywords can be a wise choice
You have to understand one thing that it isn't necessary that your entire website will rank. In fact, the pages are ought to rank more aggressively. It is quite possible that the websites of very well-known brands may see their homepage ranking for multiple keywords, but that is not the case with many progressing or new websites. Websites that are finding their ways to success usually see a higher number of organic visits coming from the pages, other than the homepage. Therefore, it is very important for you to diversify the pages of your website and optimize them to target unique valuable keywords.  
Understanding the science of search terms and their searches
Knowing the search volume
For a keyword or keyword phrase that has a higher search volume, it requires extra efforts to achieve higher ranking. This is also known as keyword difficulty and often it includes SERP features. For e.g., if SERP features like knowledge graph, carousels, featured snippets etc. clog up a results page for a  keyword, then in such a case, difficulty to rank for that keyword will increase. 
For high-volume keywords, the top 10 results are often taken up by the big brands. So, if you are beginning your journey on the web and targeting the same kind of high-volume keywords it may take years for you to rank for those keywords as you're competing against already established competitors. 
When the search volume for a keyword is higher, it is obvious that the competition for that particular keyword is also going to be very high and it will take a lot of efforts to achieve success in organic rankings. 
However, when you target keywords with very low search volumes, you may fail to drive searchers to your site. Therefore, in most of cases it is a wiser way to select very specific low competition search terms. In the SEO terminology, these are called long-tail keywords.  
Knowing the long tail keywords
It could be an awesome feeling to rank #1 on a keyword like "shirts". But is it worth for a business which is into selling or designing shirts? This something that we need to understand deeply.  
There is always a great pleasure for SEOs when they rank a website for a keyword that has 60,000 searches a month. But there is also a possibility that keywords having 5,000 monthly searches may do wonders. These are long tail keywords and could be very much purposeful for the searchers. As through long tail keywords, the searchers will be making a detailed or very specific inquiry which can be beneficial for the business who is into a niche or, for that business who has been wise enough in picking up the right set of long-tail keywords related to its products, services or content. 
Also, another angle associated with keywords having high search volume is that they may indicate multiple interpretations and may even bring visitors to your site who had different goals. Take an example, you as a searcher type on Google the search term "photography". Such a term could be ambiguous for a search engine. This question could confuse the search engine as it won't find your exact intent. 
Is it that you're looking for photography studios near you? 
Do you want to learn photography? 
Do you just want to look at some of the most amazing photos available on the internet? 
Are you looking for some amazing photography gadgets? 
In such a case Google is not aware of your intent and it may display an array of SERP features in return. So, if you're targeting a keyword like "photography", you are considering a keyword that may have multiple intentions. 
If you're searching for "photography", Google may think you want to have your photos clicked at a nearby studio, and a result that appears could be something similar to this: 
And you can't say that Google is wrong in this. 
Google will also display some amazing image options, thinking that you might have referred to having a look at some of the amazing photos on the internet and it would feed you with such a SERP feature too: 
Or, the result could be some tips for you to learn photography. And you'll get a SERP feature something like this on the same search results page: 
Now isn't this overwhelming for any searcher? 
But wait! Did you know that a majority of the searches happen through chunky middle and long-tail keywords? 
And especially through long-tail keywords, a decent number of searches are done. Although, these long-tail keywords aren't very popular and don't have higher search volumes, but often they lead to better conversions. This happens because the searchers are more specific to their needs and intentions while searching. 
It could be that a person typing "photography" is just browsing the internet and doesn't have any purchase or learning intent. But, on the other hand, when someone is doing a search by entering a long-tail keyword like "photography learning course",  they are a right set of audience for a business who is into providing online photography learning course. So, long-tail keywords can be a jewel in your keyword research crown.  
Questions can do wonders for your SEO
Finding questions which people ask in your vertical can be really helpful. You can answer those queries in your FAQ page as this would allow you to drive organic traffic to your website. 
Also, finding these queries which people ask in your space can help you in making an effective content strategy to drive engagement, share knowledge and create scope of conversions. You may refer to platforms like answer.com, yahoo answers, quora and even consider Google's LSI keywords to find the set of queries people usually ask in your vertical. 
AnswerThePublic.com can also be a useful resource to know what people usually search in reference to a particular keyword.
Strategic approach with Search Volume
Once you have noted the relevant search terms for your website and their respective search volumes, you can start with a strategic approach by check your competitors and knowing how the searches may differ by location or season.   
Competitor Keywords Research
In your keyword search, you would like to include a lot of keywords which are a perfect match for your vertical. But how will you gauge which keywords should you be considering first? It is always a great idea to start with the high-volume keywords for which your competitors are not ranking. You may also give another approach, totally opposite one, by finding out which are the keywords for which your competitors are already ranking. And then, you can prioritize those keywords. While the first approach will give you an advantage of being seen on search results where your competitors haven't focused, the second approach, on the other hand, is a little aggressive where you would like to compete for the keywords through which your competitors have done well.   
Utilizing seasonal keywords
If you are aware of the seasonal trends then this can be really helpful for you in making a content strategy. Let us take an example, in India, Diwali festival is one of the biggest celebrations. So, if you are aware of keywords related to Diwali festival, you can start creating content in advance and during the festival time, which is generally between October-November, you can drive a plentiful audience.
Utilizing region-based keywords
Targeting a specific location can be a great strategic approach. Using the Google Keyword Planner, you can narrow down the keyword research to states, counties, specific cities, or towns. You can also use the "interest by subregion" in Google Trends. 
Utilizing the region-based keywords or geo-specific research, you can create content which is more relevant for your audience. For e.g., in United States, "Candy" is the term usually used for "toffee". Hence, if somebody is into toffee business in the United States, "Candy" will be a right term to target. However, if you are dealing with toffee business other than the US, you would preferably use "toffee" as your focus keyword. 
Know which format is best suited for the searcher's intent
In the previous chapter, i.e. Chapter 2, you learnt what SERP features are. Now, keeping that in mind, we will understand how searchers on Google want to consume information for a keyword.   
It is the intent, based on which Google chooses the format to display in the search results. The format which is to be displayed is finalized through Google's Quality Rater Guidelines, which derives the user's intent. The intent could be a "know" intent when a user wants to find information. It could be a "do" intent when a user wants to accomplish a goal. Or, it could be a "visit-in-person" intent when a user wants to visit a local business.
There are numerous search types that happen on Google. But let's have a look at the 5 key categories of search intent: 
Informational queries:

The searcher is looking for information. For e.g., the diameter of earth or height of Eiffel Tower.



Transactional queries:

The searcher's purpose is to "do" something. For e.g., buy a flight ticket or listen to a music track.   

Navigational queries:

The searcher wants to go to a particular place on the internet. For e.g., Twitter or homepage of Bentley Motors.  

Local queries:

The searcher is looking for something in his vicinity. For e.g. nearby food joint, nearby hospital etc.   

Commercial queries:

The searcher wants to know the best product or services for his needs and compare them.
Another thing that you need to do to get the best results from your keyword research is looking at the SERP page structure of the keyword that you want to rank for. This will allow you to understand the searcher's intent better for that keyword. It is always good to refer to the SERPs to understand the type of content your audience wants to consume as this will give you an idea what type of content you can plan and structure to rank for that keyword.    
You might be wondering why are we asking you to observe the SERP pages of the keywords that you intend to target. Right?
So, the reason is that Google wants to provide its searchers with the most desired content for all the keyword searches. To accomplish this, good closely evaluates the behaviour of trillions of searches. By searching for the keyword that you want your website to rank, you will be able to see the structure of the SERP page and understand the behaviour of that search from Google's point of view. 
Now let's take the example of "sony tv". 
When you type sony tv in the Google search bar, you will see that at the top a shopping carousel appears. This tells that Google has evaluated that many people who search for "sony tv" have an intent to buy that product. 
For the same keyword, Google also displays the Local Pack feature indicating that it tries to help its searchers to connect with local sony tv retailers.
However, in some cases, where the search keyword has multiple interpretations, Google shows the "Refine by" SERP feature so that a searcher can specify what is he looking for. Through this feature, Google is able to serve its searchers the more relevant results which allow them to accomplish their tasks easily. 
As Google utilizes its various result types to serve different type of queries searched by users, it is necessary for you to check the targeted keywords in the SERPs so that you can plan what type of content you can create to fulfil those queries. 
Keyword research tools to determine the value of the keywords
It is very important for you to know what value a keyword holds so that you can decide whether to utilize that keyword for your website or not. Also, knowing the value of keywords can help you to decide which keywords to prioritize first. So, for this, you can use the following tools and improve your keyword research.
Google Keyword Planner 
Since the inception of SEO keyword research, Google's AdWords Keyword Planner has been one of the first choices to do keyword research. However, it restricts the accuracy of search volume data as it displays the search volume range buckets. But still, it is very useful to give you an idea about the popularity and competition of the keywords.
Google Trends
The Google Trends tool is another great option to know the seasonal keyword fluctuations. For e.g. "Christmas Cake" will peak weeks before Christmas.   
Moz Keyword Explorer
Moz Keyword Explorer is one of the most trusted tools in the SEO space to boost your keyword research. Using this tool, you can get crucial details about a keyword, which includes monthly search volume, SERP features ranking for that keyword etc. Besides this, the "Difficulty" score feature of this keyword tool also helps to narrow down the keyword options which could be the best suit to rank higher. If a keyword score is higher, it will be more difficult to rank for that keyword.  
AnswerThePublic
AnswerThePublic is another great tool which we mentioned in this chapter earlier. It will give you the commonly searched questions related to a specific keyword. 
SpyFu Keyword Research Tool
If you are looking for a neat competitive keyword data, SpyFu is another exemplary tool you can use to power your keyword research. 
So, in this chapter, you have learnt how your searchers search and that too at what frequency. Let us move to the next chapter (Chapter 4: What's On-site Optimization and how does it work?) and understand how to craft the pages so that visitors are engaged with the website and search engines find it very easy to understand the pages.